Reportero: J. Montalvo
Medio: Expansión
Mediaproduccion SLU plans to offer soccer broadcasting rights to Telefonica SA's rivals in Spain in a bid to alleviate antitrust concerns, according to people familiar with the matter.
Orange SA and Vodafone Group Plc will receive an offer to broadcast Spanish first-division soccer and other domestic tournaments for three seasons starting in 2016-2017 as well as Champions and UEFA League matches from 2016 to 2018, said the people, who asked not to be named because the matter isn't public. Barcelona-based Mediapro, a TV and film production company that also acquires rights and resells them, plans to make the proposal in the next few days, said the people.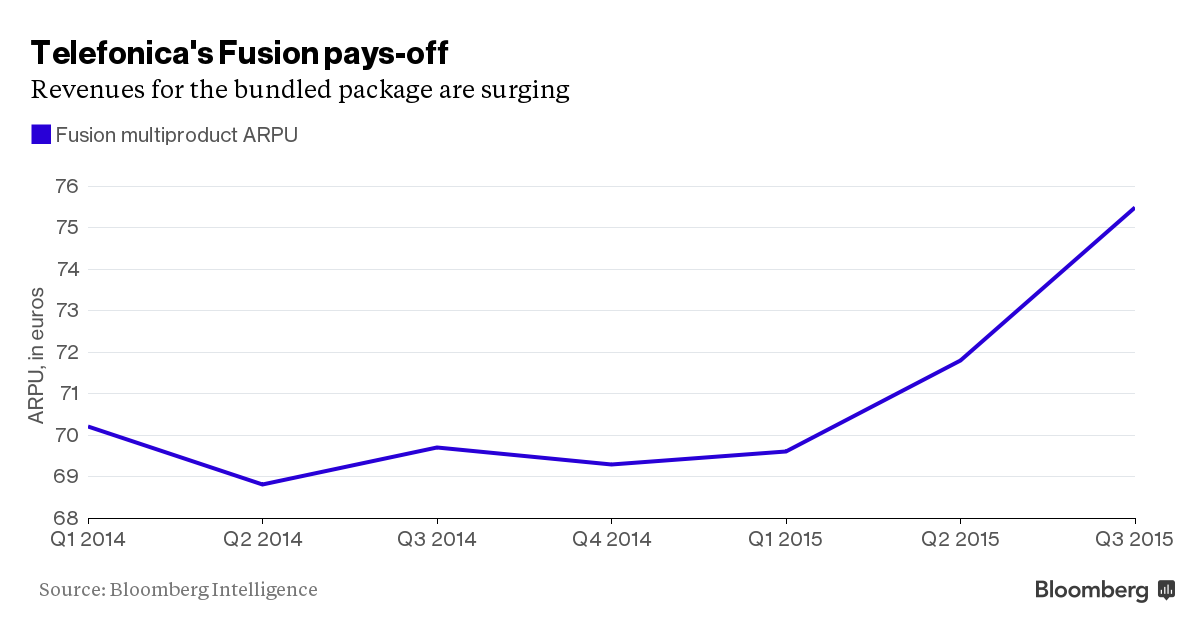 A spokesman for Vodafone said he had no knowledge of an offer. Representatives for Telefonica, Mediapro and Orange declined to comment.
Shares of Telefonica declined 0.7 percent to 9.42 euros at 9:01 a.m. in Madrid.
Telefonica this month agreed to pay 2.4 billion euros ($2.6 billion) for the rights, which feed into the company's growing reliance on sports content and films to lure clients. The carrier already owns rights to the current season of the Spanish first-division league. Mediapro markets the rights by licensing BeINSports, which carries the matches, to third parties.
Soccer broadcasts stand at the center of Telefonica's Fusion package, a bundle of services that includes television, broadband, landline and wireless access. When Telefonica acquired pay-TV service DTS Distribuidora de Television Digital SA last year, the Spanish competition watchdog CNMC ordered it to sell 50 percent of the so-called premium content it had at the time, which included soccer as well as other sports and shows, to its rivals. Telefonica controls about 85 percent of the country's pay-TV.
While Telefonica owns the Spanish rights to the 2015-2016 season and has to wholesale them to companies such as Orange and Vodafone under the CNMC ruling, it didn't have rights to the current season of the Champions League until it acquired them this month as part of the agreement with Mediapro. Orange and Vodafone already had rights to broadcast the European tournament.
Leer nota Original
http://www.expansion.com/empresas/tecnologia/2015/10/19/56254f3b268e3e04348b4680.html